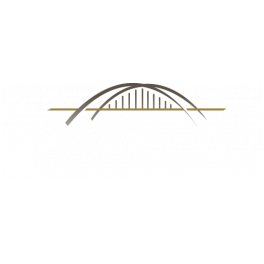 Your Review
Submit a Review

Resident Reviews
|Recommended: YesThe Best Staff — I like Francella and Kevin they are professional and always available.
|Recommended: YesExcellent — I was the very first tenant at Camelot when it opened. I would say to anyone thinking about moving there, its a great choice. The staff is professional, helpful and friendly. Any issues are taken care of in a timely manner. Kevin in maintenance responds to all problems very fast and corrects them.. Neighbors are friendly and pleasant. Mgmt for the company is very professional and helpful. You vehicle is safe in the garage or on the surface parking. If you're looking for a nice upscale apt at a great price, Camelot is for you.
|Recommended: YesHave lived here for going on four years and have been happy with the maintenance and leasing staff. Kevin and Fran even helped me, going above and beyond when my power chair decided to die down the block from the apartments. My heroes They came out and pushed me home. I am so very appreciative of their quick response to my call for help.
|Recommended: Yes
This facility is amazing. — The staff here are amazing, friendly, and go above and beyond. I wouldnt choose any other place to stay. It's a bit pricey, but it's worth it. The neighborhood is wonderful and so are the neighbors. Also have a pizzaria across the street and a park two blocks away. Christina and Kevin are amazing.
Thank you for choosing us and for your valuable feedback. We are extremely pleased to hear that you have found in our community a great place to live.
|Recommended: No
Nice property but poor maintenance and management — The maintenance is terrible, It is either freezing in the hallways or scorching hot. The garage door is mostly open at night leaving my vehicle exposed. Very noisy area, 7 00 am screaching noise from company across the street. For the price of the rents it is not worth it. Takes too long to have an issue resolved with maintenance. Terrible building
Thank you for taking the time to leave this review. We apologize for your unpleasant experience with our team and please know that we are working diligently on our end to ensure that all of our residents are satisfied with our service. We truly value your feedback and must definitely will work on improving our service. Please feel free to contact us at bayonne@thinkkaplan.com as we would like to hear more about your experience with our team. Thank you!
|Recommended: Yes
Best Staff — Fran and Kevin are Amazing
We are so glad to hear that you love living in our community! Thank you for your trust and for choosing Camelot at Bayonne as your home.
|Recommended: YesThe Camelot is a wonderful place to live — Living here is a great experience I would recommend highly.
|Recommended: Yes
Comfy — Nice place to come home after a long day. Some neighbors are nice and respectful. Office staff friendly and always responds to concerns we may have.
Thank you for being a valued resident of our community and for your feedback. Greatly appreciated.
|Recommended: Yes
AMAZING — Staff if professional and helpful all the time
Thank you! We truly value you as a resident. If there is anything we can do to improve your living experience at Camelot at Bayonne, please don't hesitate to let us know.
|Recommended: Yes
Good place peaceful environment — Good place peaceful environment Every other month, management arrange some party People friendly staffs neighbors Overall nice place to stay Little away from light rail station by walk, would be great if they can arrange a shuttle service..
Thank you for the great feedback! We will definitely work on your suggestions. Let us know if there is anything else we can do to continue making your living experience a pleasant one.
|Recommended: YesNice place to live for NYC commuting however 18 minutes long walk to go to 8th St Light rail station — Nice place to live for NYC commuting however 18 minutes long walk to go to 8th St Light rail station to commute to Exchange Place. I wish we had a shuttle service to light rail specially during winter. Also considering the locality the rent is on a higher side couple of hundred dollars more . Otherwise everything else is great. I enjoy living in this community.
|Recommended: YesBeautiful, clean, classy place to live. — people are friendly but not intrusive. close enough to everything yet far away enough from the big city hustle and bustle.
|Recommended: YesEverything I wanted — Everything I wanted in a new apt. Modern conveniences, available parking, concierge, and a very personable knowledgeable staff has made this a very enjoyable experience.
|Recommended: YesI LOVE IT HERE! — Awesome love the staff and met some cool neighbors!
The views and opinions expressed herein are solely those of the original authors and other contributors. These views do not reflect the views of "Camelot at Bayonne", its owners, managers, agents, employees or content providers. No representation or warranty, express or implied, is made or given by "Camelot at Bayonne", its owners, managers, agents, employees or content providers regarding safety, accuracy, completeness or suitability of the information or material expressed herein for any particular purpose